Blog
While earlier books of sonatas are published for the bassoon, such as Giovanni Antonio Bertoli's collection from 1645, Etienne Ozi's Méthode de Basson is the earliest, most comprehensive method for bassoon that includes illustrations, reed making, exercises, sonatas, duets etc. There are two versions of the his method book. The first version was published in 1787, and the second version was published in 1803 and contains a section on reed making. His entire method, in French, can be found here: http://imslp.org/wiki/Nouvelle_méthode_de_basson_(Ozi,_Étienne) The Caprices and Sonatas published in this method are quite good performance pieces and could be studied and performed on a recital. Some of the best and most interesting and enlightened quotes, in my humble opinion, from Ozi's method (translated from the French) include: "The bassoon plays bass parts, like the cello and bass viol. It produces a sound whose timbre, imparted by the reed, enhances the sounds of other instruments with which it plays in musical works which are capable of grand effect. For this reason it is used in all orchestras." "…it is very appropriate for accompanying the human voice, especially the bass voice, with which it has the greatest affinity." "…and it [bassoon] is also used advantageously to accompany some works arranged for harp." The main players of the instrument that the method mentions are: Jadin, Schubart, and Ritter (who is known to be Mozart's bassoonist). Jadin's music can be found on IMSLP at: http://imslp.org/wiki/3_Nocturnes_(Jadin,_Louis-Emmanuel) This link contains two scores. The title page says the work is for bassoon and piano (or flute in smaller letters), but the score only has the flute and piano part. So, the bassoonist will have to transpose these pieces to bass clef, unless the original part turns up. http://imslp.org/wiki/Nocturne_No.3_in_G_minor_(Jadin,_Louis-Emmanuel) This second link is to a recording and does not contain scores. Georg Wenzel Ritter's music has been published by A-R editions and can be found here: http://www.areditions.com/ritter-six-quartets-for-bassoon-and-strings-op-1.html Not much is known about Christian F. D. Schubart's bassoon playing, or if the bassoonist Ozi is referencing is Georg Frederick Schubart (a German born bassoonist that emigrated to London). The Grove Music Online article on the bassoon has this to say: "Writing in 1784–5, C.F.D. Schubart asserted that the bassoon was able to 'assume every role: accompany martial music with masculine dignity, be heard majestically in church, support the opera, discourse wisely in the concert hall, lend lilt to the dance, and be everything that it wants to be' (Ideen zu einer Ästhetik der Tonkunst, Vienna, 1806/R)." In any case, Rhapsodies by Christian F. D. Schubart (not for bassoon) can be found here: http://imslp.org/wiki/Musicalische_Rhapsodien_(Schubart,_Christian_Friedrich_Daniel) For more informations about Charts, Etudes and Tutors for the bassoon, please see William Waterhouse and James Kopp's book called Tutor Chart Etude: A Critical Bibliography of Historical Teaching Material for Bassoon to 1900. This was published by Whitehall Press in 2012. And can be ordered...
read more
A student recently came to me wondering what classical period repertoire he could work on the Wolf copy of a Grenser bassoon (circa 1800, at 430 HZ) other than concerti. There are six beautiful duettinos by Franz Joseph Haydn and Christian Ludwig Dieter in an edition collected by William Waterhouse. These duets, published by Dieter at the end of 1806, derive from his various piano trios, string quartets, oratorios (The Creation), and his Symphony no. 99 and 100, as stated by Waterhouse. Christian Dieter was known as a composer, violinist, flutist and bassoonist in Stuttgart. He was appointed the "Hofmusicus" and first violinist by the Duke of Württemberg in 1781. (https://en.wikipedia.org/wiki/Frederick_II_Eugene,_Duke_of_Württemberg) Dieter also composed and published other sets of duets, two concertos and two concertos for two bassoons, which I have yet to find. The 6 duettinos for two bassoons by Dieter and Haydn can be ordered from these links: http://www.universaledition.com/sheet-music-and-more/6-duettinos-fuer-2-fagotte-haydn-joseph-/-dieter-christian-ludwig-ue18121?c=331 or:...
read more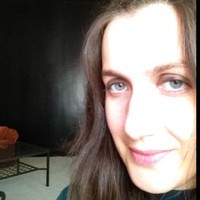 Welcome to my teaching blog!   Feel free to contact me if you have any questions and I'll try to address it here.
read more